Women Circle – Vulnerability & Support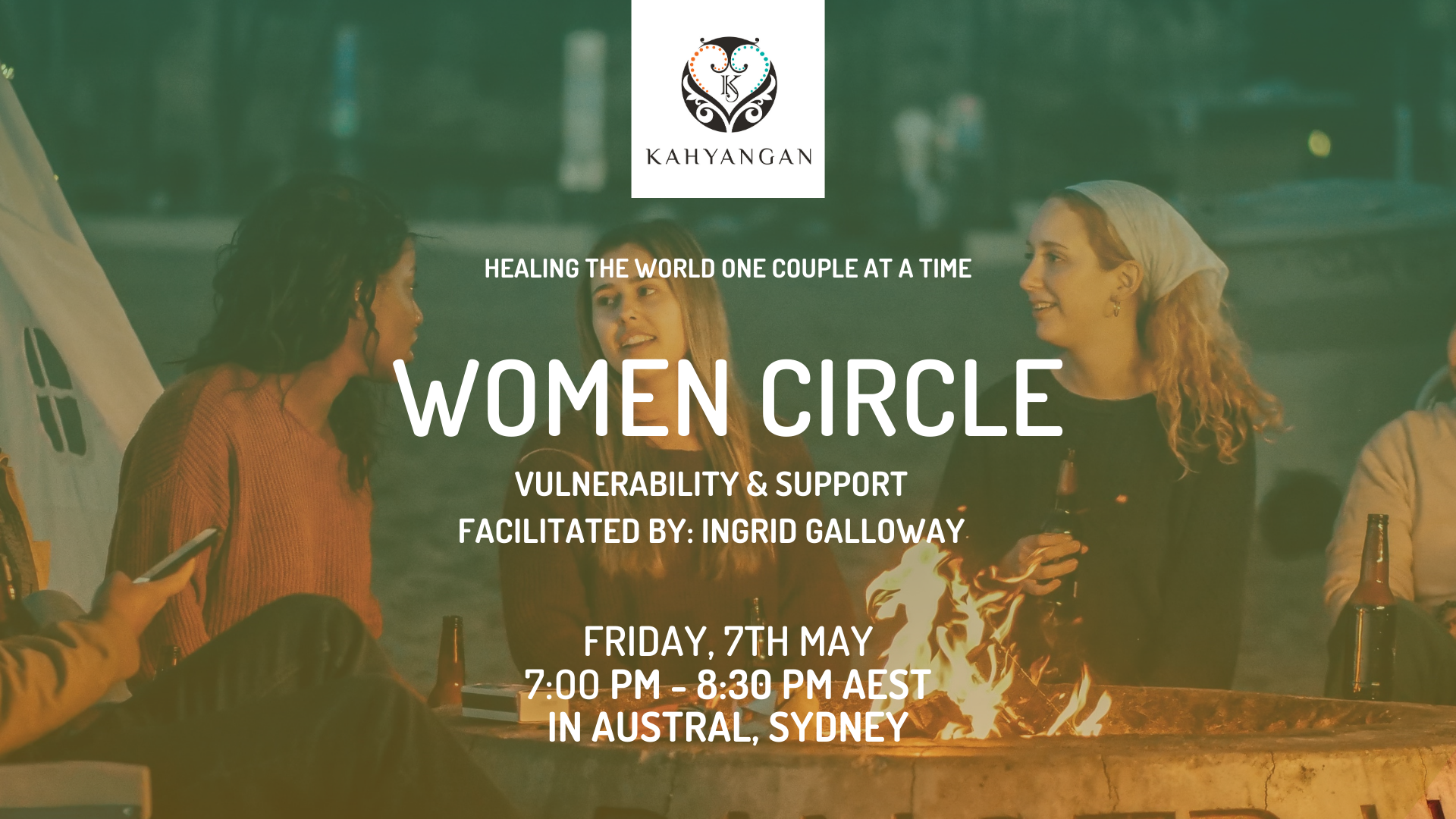 First Women Circle in Austral

To be part of a Women Circle is more than just being in a clique or a friend group.

It is an ancient ritual that's been done since the dawn of time. And the very pure basics of it is women coming together, sitting in a circle, being in a space of equality, and nurturing-nourishing-noticing-observing, being there for each other, accepting each other exactly as we are.

In a women circle, we ladies share stories, we laugh over funny things, we cry when we feel melancholic, we dance silly, we do creative activities, etc.

We do so many things together and we leave feeling recharged, elevated and renewed.

————————

So to my fellow beautiful ladies who are interested in joining, feel free to register here for our first session (in each women circle gathering we have different themes, and this time we will focus on Vulnerability and Support)!


DATE: 7th May, 2021, Friday
TIME: 7:00-8:30 PM
PLACE: Austral, Sydney (Please wait for Ingrid's message)
FEE: None/ Free

Note: This first event is capped at 9 ladies, to make sure that we have a chance to speak as this is a shortened version, and get a guided meditation.)

See you there!


P.S. Bringing a snack to share is encouraged and break time is 8pm-8.30pm. Also, please come a bit early or on time so we may start as scheduled.