A highly stressed and busy person who is ready to look after yourself better to avoid burn out?
An exhausted parent who is ready to put yourself first for a change so you have more energy to give to your family?
A happy & committed couple who is ready to build a successful future together?
An overwhelmed couple who are drifting apart & need to enhance their intimacy & heal their relationship?
A retreat for long-term couples to destress, reignite the spark, and be the couple that others are envious of
PRICE: $3,000 in full
($2,600 for early bird price
+ payment plan if needed) 
• 5 days Accomodation
• 5 days Food & Beverage
• Sessions
• Designated Outdoor Group Activities
• 90-minute massage per person
• A goodie bag filled with goodies to support your healing journey
• Full support from Ingrid and retreat assistant throughout your stay
A Virtual Retreat to Relax, Let Go of The Past & Be The Love Magnet You Deserve To Be
Investment: $999
(early bird price) with bonuses*
Virtual Retreat inclusions:
• Transformational Sessions from Ingrid
• Transformational Sessions from Guest Speakers
• 2 group cooking classes
• 1 x 90min In-Home Massage/Facial
• 2 x walking in nature group sessions
• 1 healing kit
Couples Powerhouse Diamond Package

$1748 (or $195/week for 9 weeks)
9 sessions (first 3 sessions 120 minutes, the next 6 sessions 60 minutes)
This package will bring the spark back to your intimacy. And add real horsepower to your relationship. It will also help you and partner heal the hurt from the past, allow yourself to be the best version of yourself and manifest the future that you both deserve.
It includes:
• 3 Couple's Massage Lessons
• 9 Relationship Coaching Sessions and a
• 'Love Bag' which has products to create a romantic ambiance during your sacred time with your partner.
This package is the 'must-do' investment to prepare both of you to married life or to reignite your relationship as a very special anniversary gift.
(6 sessions, 60 minutes per session).
This package will help you to heal the wounds from your previous relationships and traumas, to encourage you to take action to manifest your goals and dreams, to allow you to be the best version of yourself and to live to your fullest potential in your relationship and other areas of your life.
This package is the 'self care' investment to heal your broken heart.
How To Create Your New Normal, Relax Dream Create

(2 sessions, 75 minutes per session)
This Online Group Workshop over 2 weeks period, was designed to be an informative, creative and transformative experience; that gives you relaxation, allow you to dream the life that you want, and a fun process to create your own Vision Board as a tool to help manifest the future that you deserve.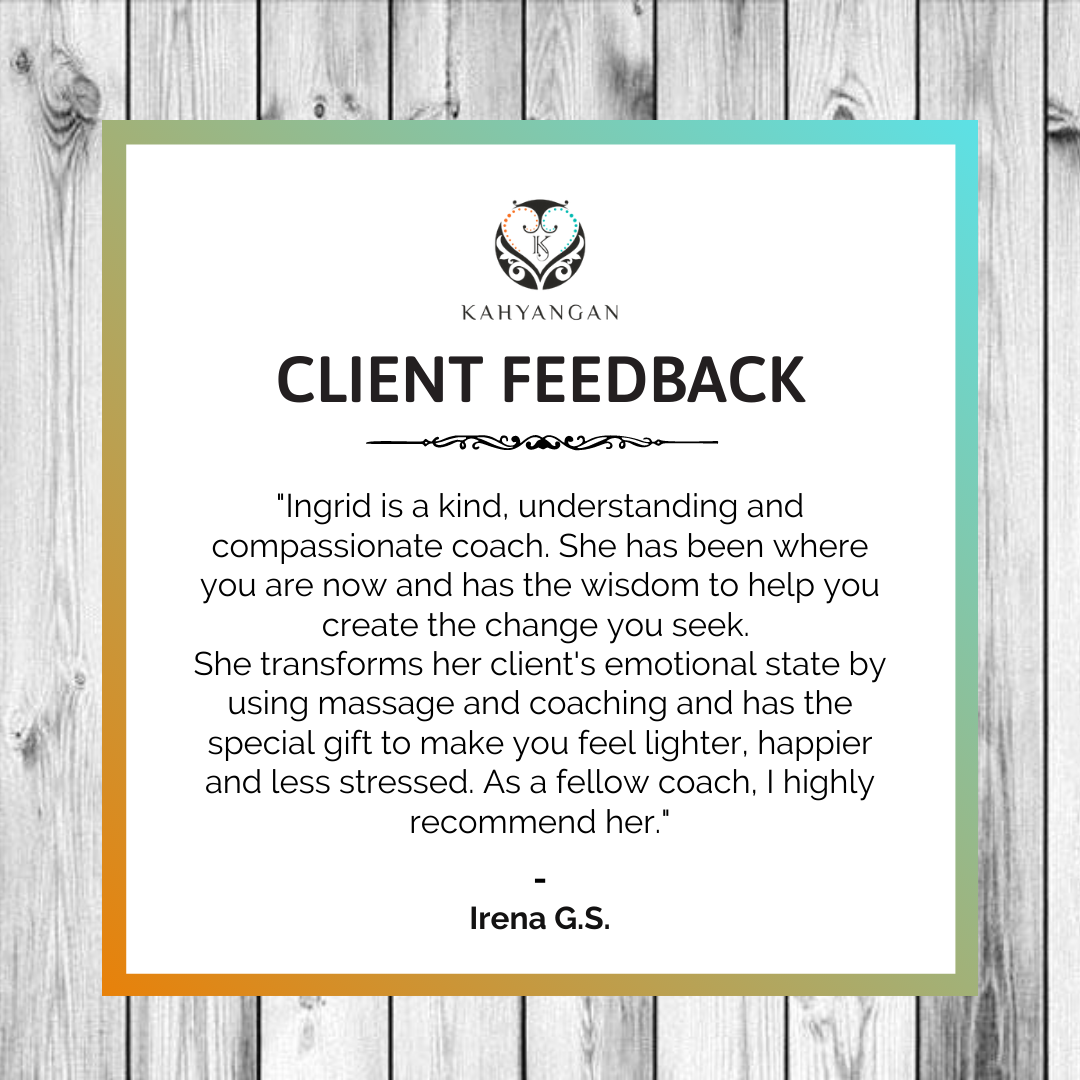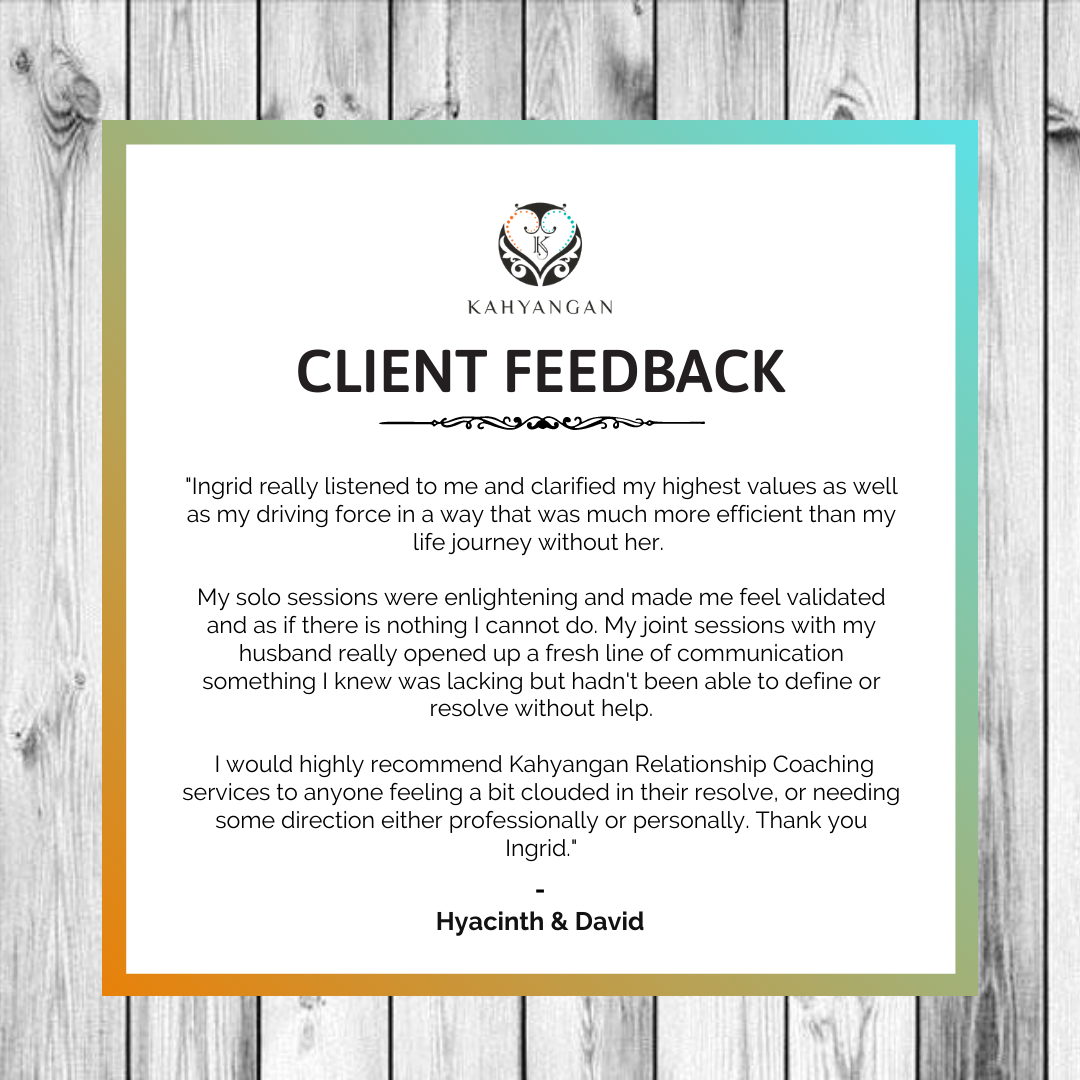 Book a minimum 90 minute session of your choice of treatment combination, and we will come fully prepared with products and equipment to support your healing/self-care journey. And, when you visit our clinic, you will immediately feel at ease in our special Zen-zone.
*Please add $20 call out fee per at-home appointment
Massage (Swedish Relaxation/Deep Tissue/Sports/Pregnancy)
Hahana Hot & Cold Massage
(in clinic only)
PRIVATE ONLINE GROUP COUPLE MASSAGE LESSON
Signature Anti-Aging Facial
Corporate Chair Massage
A minimum of 2 hours of engagement to de-stress and increase your team's productivity in your office.
(Please contact us for a quote to customize for your workplace).