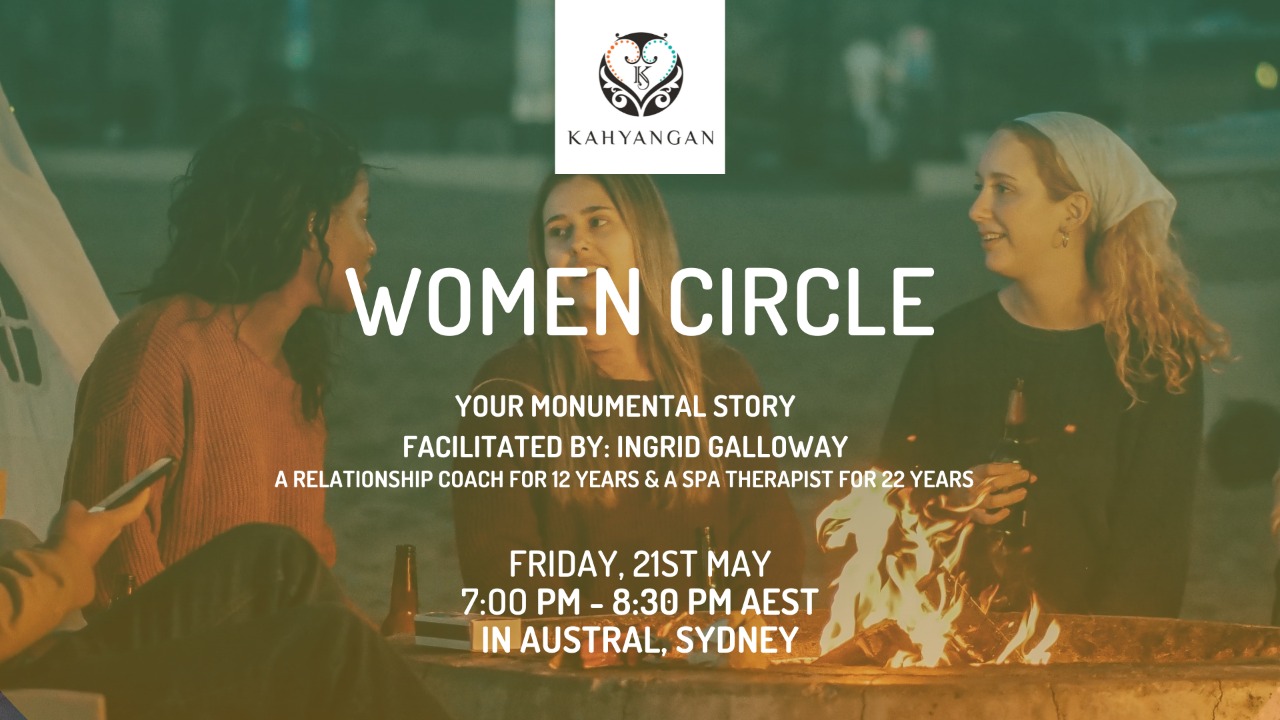 FSecond session of Austral's Women Circle
To be part of a Women Circle is more than just being in a clique or a friend group.
It is an ancient ritual that's been done since the dawn of time. And the very pure basics of it is women coming together, sitting in a circle, being in a space of equality, and nurturing-nourishing-noticing-observing, being there for each other, accepting each other exactly as we are.
In a women circle, we ladies share stories, we laugh over funny things, we cry when we feel melancholic, we dance silly, we do creative activities, etc.
We do so many things together and we leave feeling recharged, elevated and renewed.
——————
This time, we will discuss your monumental story – the big moment that shaped you to be the woman you are today, and the lesson that you have learnt from it. 🌱✨
DATE: 21st May, 2021, Friday
TIME: 7:00-8:30 PM
PLACE: Austral, Sydney
FEE: None/ Free
So if you are ready to share your experiences and wisdom with your fellow ladies, feel free to join Austral's first Women Circle!
See you there!
P.S. Bringing a snack to share is encouraged and break time is 8pm-8.30pm.