Enhance Your Intimacy
A  retreat for long-term couples to destress and reignite the spark,
and be the couple that others are envious of.
If you're frustrated with your relationship that's been lacking of spark and excitement; however, you know deep in your heart that you need to make a change, otherwise you will end up broken, then join us for a retreat, where you'll come away with a major shift in your heart that allows you to have tons of fun, feeling rejuvenated and closer than ever!
Sitting around a bonfire with other couples, you and your partner holding each other's hands, looking into the fire pit, ready to start your fire ceremony, renewing your commitment to each other and ready to burn the letter to yourself.
You have learned how to recognize how you and your significant other fall into the loop of your old habits and finally made a decision not to repeat the same pattern. You feel so relaxed like never before as you've had a few days filled with a full body massage, proper rest time, relaxing meditations, and a walk-in nature to help you breathe the fresh air, be present and be grateful of what you have in life.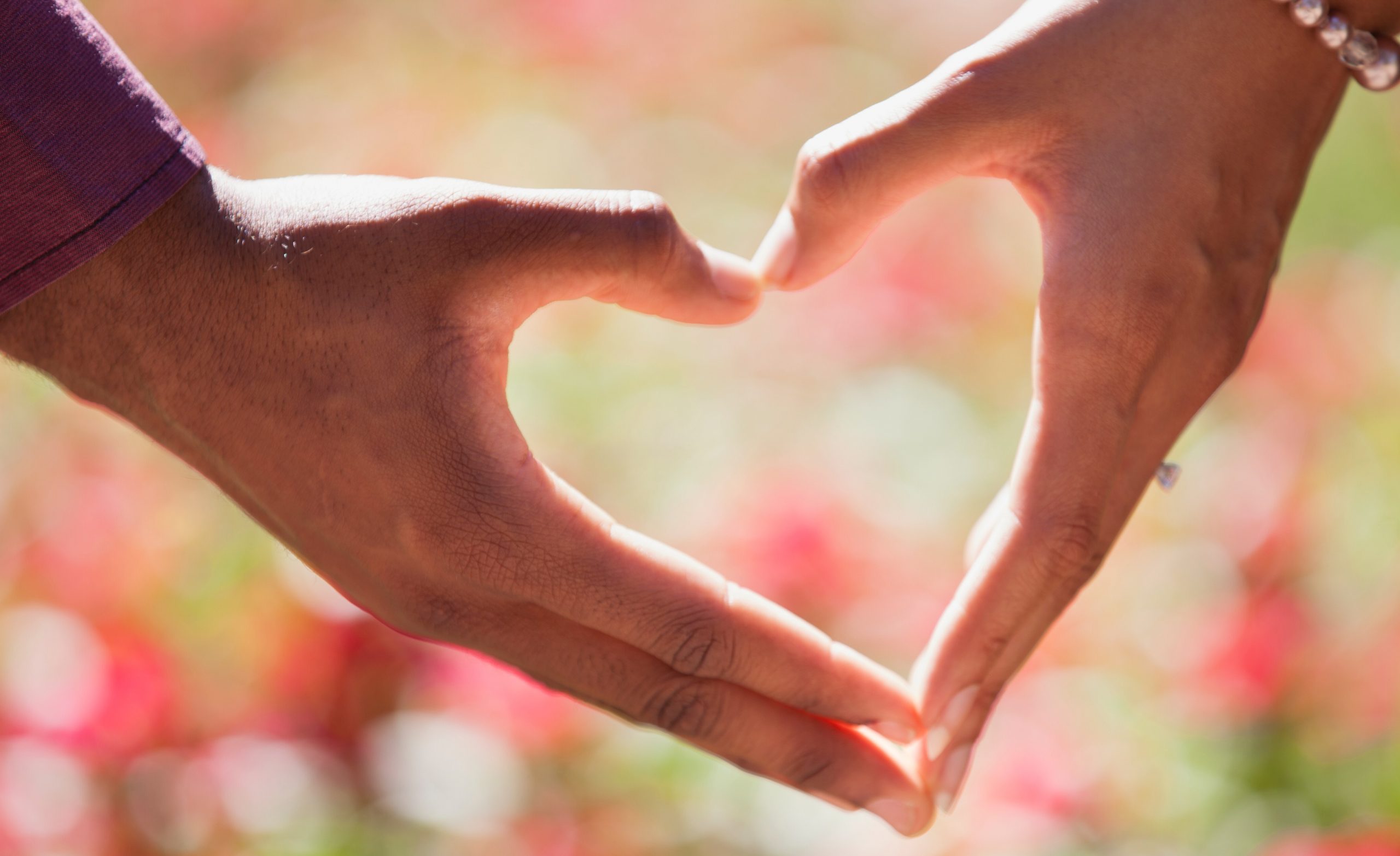 Your letter is filled with empowering words from your wise-self congratulating that you have learnt about building a good relationship with money, lifestyle, loving partner and most importantly your confident and beautiful self.
With the fire burning the paper, you feel absolutely supported by other souls who understand you, to completely let go of your past baggage.
As you watch the paper burn, you feel a heavy weight lifting from your shoulders and a new excitement rushing through your body. Now you are fully committed and ready to create the future you deserve, and you know you can do it!
• Stressed because money causing troubles in your relationship?
• Scared to trust again after experiencing infidelity?
• Worried of losing your partner because of his health?
• Hurting because of your ineffective communication (pointing and blaming)?
• Scared of losing your sparks in your relationship?
• Losing sleep thinking about work all the time?
• Feeling bored and not having fun in your long term relationship?
• Feeling frustrated that you always fall back into old habits?
• Worried that both of you too busy to spend time together?
• Feeling the pressure and stress from your extended family?
• Wouldn't it feel great to grow financial wealth together without any resentment?
• How wonderful you'll feel to be able to trust again even after having it broken?
• The relief you'll get when your partner is living a healthy lifestyle?
• How fantastic would it be to communicate lovingly with each other without holding grudges?
• How amazing would it be to reignite your passion for each other and feel attractive again?
• How wonderful you'll feel after having a good night sleep and stress less about work?
• Wouldn't it be amazing to inject fun and excitement back into your relationship?
• Wouldn't it be great if after you both agreed to make a change, you can stick to it?
• How delightful would it be to commit to having quality time together and rejuvenate your relationship?

• Wouldn't it feel great to be free from guilt and family pressures?
Imagine in your mind that you are taking a 5-day break from the source of your stress. You learn how to heal from your baggage and support your partner in their journey with some coaching sessions, accompanied by an understanding and accepting group and coach.
At the same time, we encourage you as much as possible to put down your walls, be vulnerable, and share so that you can truly experience the transformative healing power of the retreat.
You learn to recognize your patterns and to analyse the lessons that you haven't yet learnt from your old habits, so you can become more mindful of what you say and think and know how to communicate better with your partner.
And who doesn't love having a massage? Experience a relaxing massage by a professional therapist that will bring the spa to you, for sure it will help you sleep better and gain that 'rested glow'.
Are you a foodie? If yes, then you will enjoy being able to prepare nourishing healthy dinners that you have learnt to cook together with your partner and fun group, along with various meals prepared lovingly by your chef. It will kick-start your healthy eating habit and eventually turn you into the confident-healthy-glowing partner that you truly are.
And how's your relationship with money? A bad relationship with money can be a relationship killer. On this retreat, you will learn from a money expert on how to fix your financial leakage, so you can grow your wealth together with ease.
How about your fitness routine? With our retreat's virtual personal trainer, you'll be able to feel more motivated and energized to exercise and incorporate the newly learned habit to your day-to-day life. 
Whether you experienced some rock bottom moments before or not, you may have developed a thicker and higher wall of being frustrated, fearful, hurt, worried, lost, stressed, bored, pressured and exhausted – holding you back in your quest to find deep and meaningful relationship. WE UNDERSTAND.
At Kahyangan, our speciality is providing services to reduce stress, increase relaxation, and strengthen relationships. We understand that in your busy life, committing to having quality time for you and your partner is crucial to the success of your union.
This retreat is your chance to take time off from work, to focus on your healing journey for a few days, and experience the peace and calm of a remote location.
The retreat follows the NSW Government's precautionary measures to ensure the safety of this event.  
THE VENUE…
THE HANDMADE HOUSE IN NORTH ARM COVE, NSW- The owners of house, Adrienne Francis and Uli Nieswandt started this project in 1992 by researching the design of pole homes. They then decided on an octagonal shape to maximise the view of Port Stephens.
For 12 months, they dug holes by hand to erect the poles, and hoisted the joists with a VW Kombi with block and tackle systems. But after a year, since they are avid travelers and sailors, they took a break from the house project to travel and launch their business.
They came back and finished their house in 1999 and now, they are the top 5 in the state of New South Wales on AirBnB.
With the travel restrictions due to the pandemic, overseas travels are limited. But with the Handmade House and it's tribal design and relaxing vibes, you'll feel like you're away from the country – enjoying a newly found paradise on another land.


Every room has its own balcony with different views
and comfortable 4-poster beds with hotel linens. Every door in the house is different and unique from each other as they all came from different places from the couple's travels. Even the dining table was created from a canoe and the staircase handrailing is made of metal dragon! How cool is that?!


The house feels like a diary containing all of the adventures of the couple, making it feel like you've travelled across the lands and seas yourself.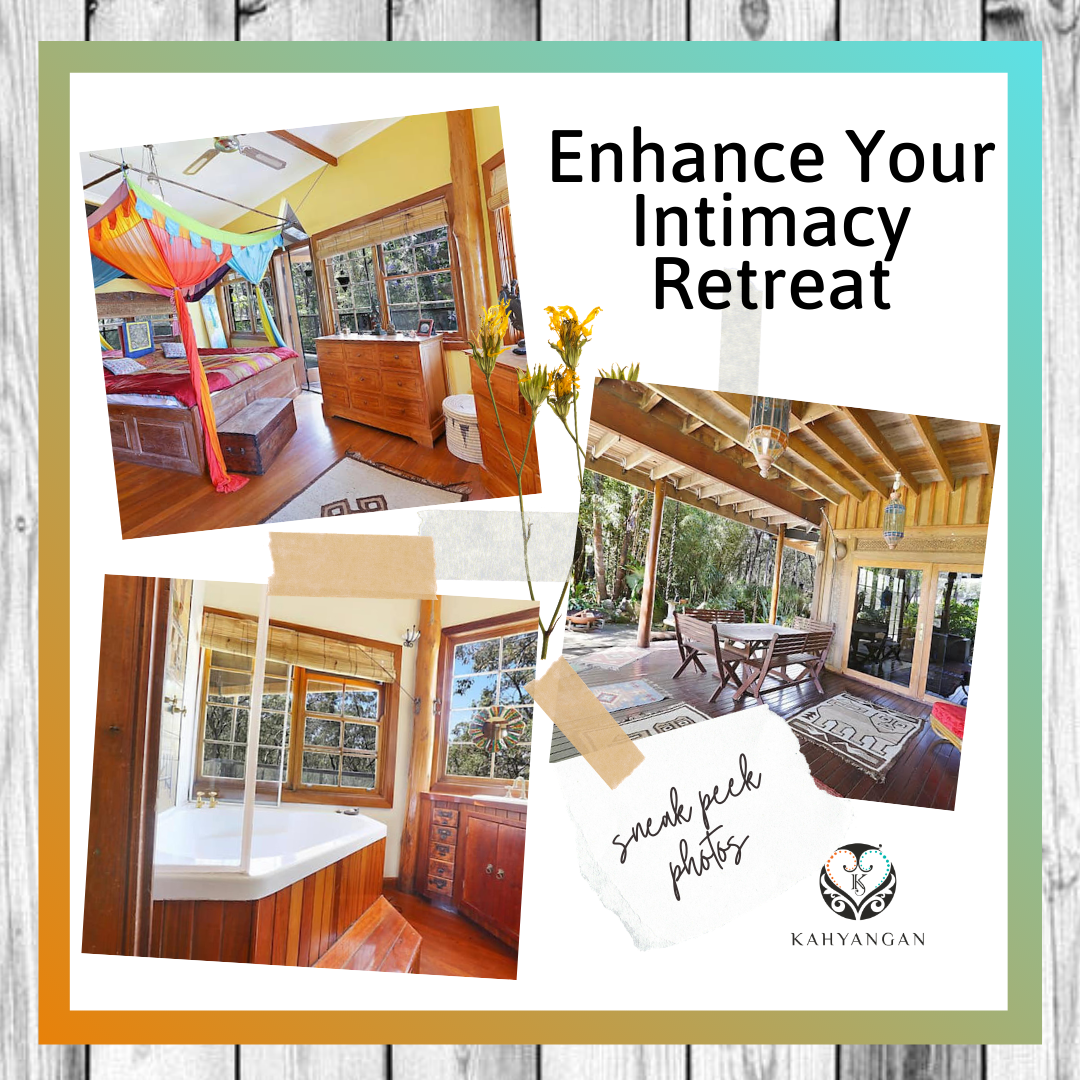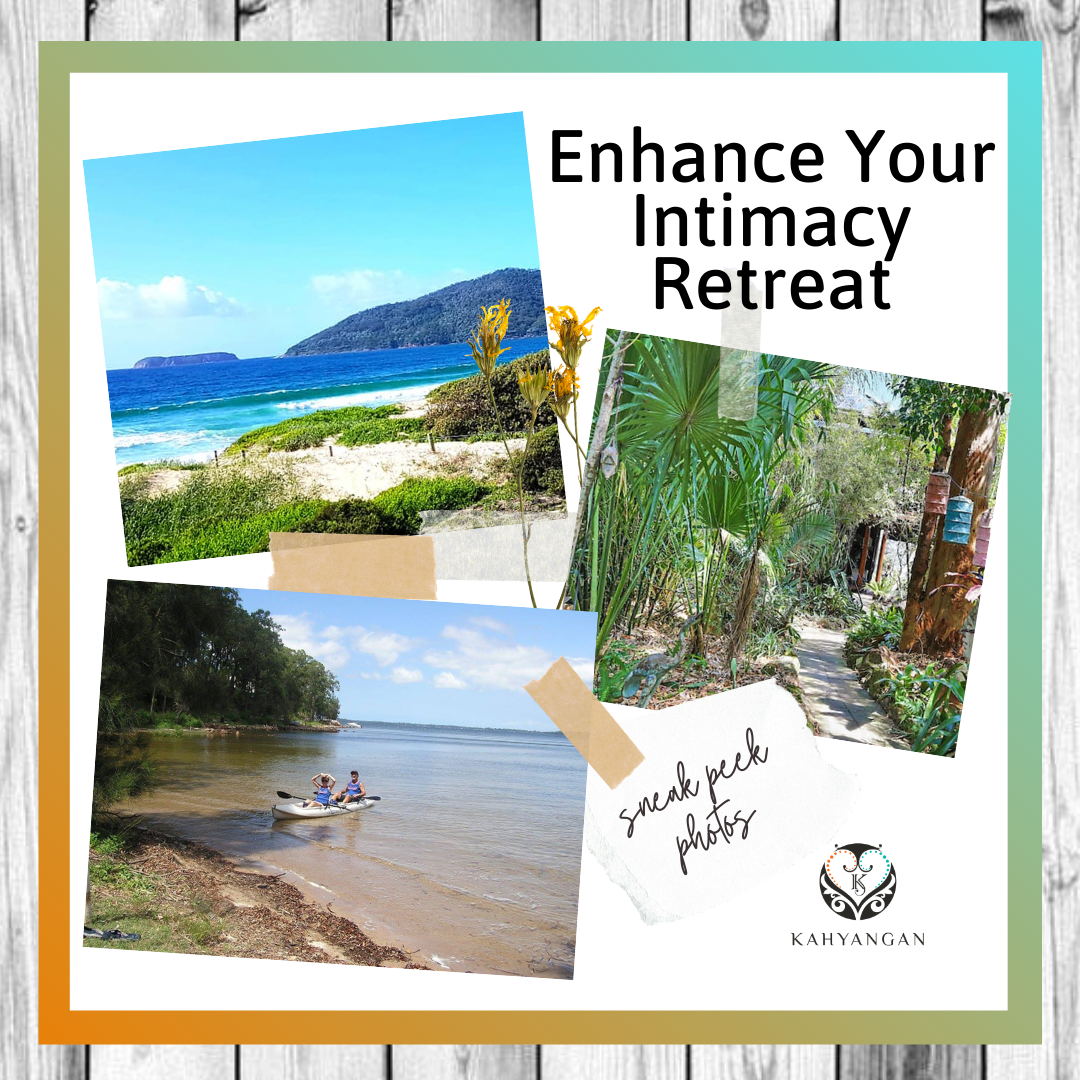 Imagine walking hand-in-hand with your partner to the beach across the road – as you spend 5 days with us. You sit on the big rock, facing the water to meditate in the morning or afternoon, and breathing the fresh air that you don't normally get living in a big city.
The only noise you can hear is the sound of the waves crashing on the rocks. How peaceful and serene is that?
THE CUISINE…
The food is not pretentious – it will be healthy, well-balanced, delicious, and not strictly-vegan cuisine.
Aside from the scrumptious meals to be prepared by the in-retreat cooks, you will also be challenged to prepare some of your own.
With our two group cooking classes, you will learn how to work in the kitchen with your partner and encourage teamwork in your relationship. You will also learn how to create an aphrodisiac meal to enhance your intimacy!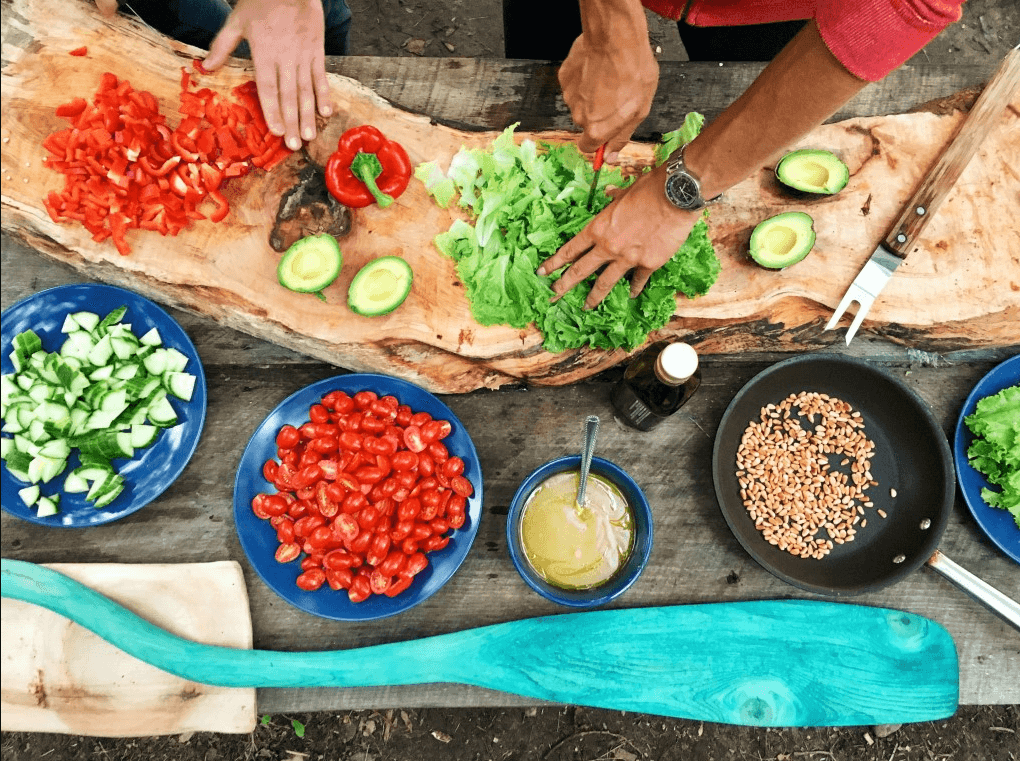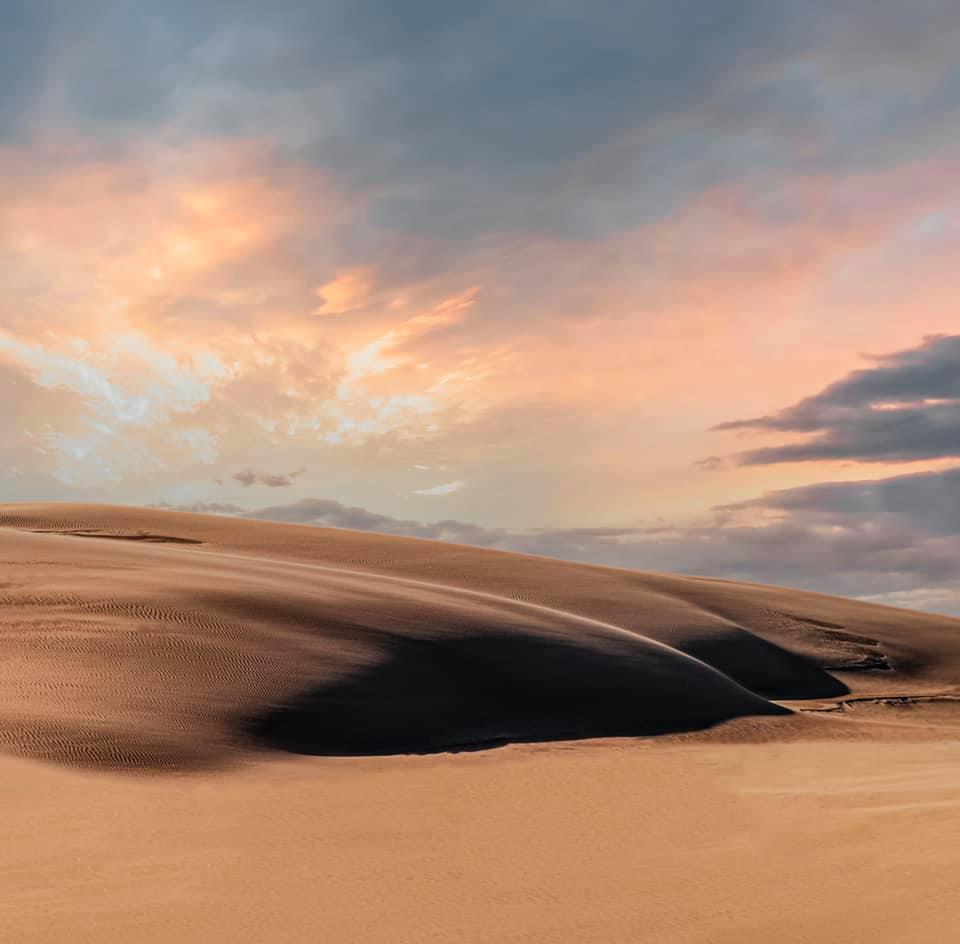 THE ACTIVITIES…

Apart from having a 90-minute relaxing massage, you will also be having an exciting four-wheel drive ride on the sand dunes, and an intimate couples massage lesson to bring your intimacy back on the radar.
THERE IS LIGHT AT THE END OF THE TUNNEL!
THE FACILITATOR…
INGRID GALLOWAY- I was a rebellious child of a very religious couple in Indonesia. My parents were loving towards me, but I felt the disconnect between them, and an immense amount of pressure from my mother, as I am their only child. How they couldn't communicate well with each other and the combination of family pressures, money issues, religion, shame, guilt and suppressed anger within the culture and country, affected my rebellious nature and made me want to escape.
So I did. By marrying my first husband at the tender age of 21, I flew the country and moved to Australia. Calling Sydney home ever since. It was love, but part of the reason was to escape. Not a very good reason to get married.
Unfortunately, our 10-year marriage was an abusive one. We knew very well how to push each other's buttons. Our relationship ticked all the boxes of a domestic violence relationship cycle, dominantly filled with verbal and emotional abuse. I cried and 'walked on egg-shells' most of the time. I really felt sorry for my close friends back then who listened for years, as I didn't have any family members in Sydney.
I left after 3 attempts. I lost everything material/properties (which disappointed my mother very much), but I had no regrets. I may have lost everything but I gained ME! The most important ingredient in my life! But, also I gained a high level of stress, depression and anxiety. The fun stuff!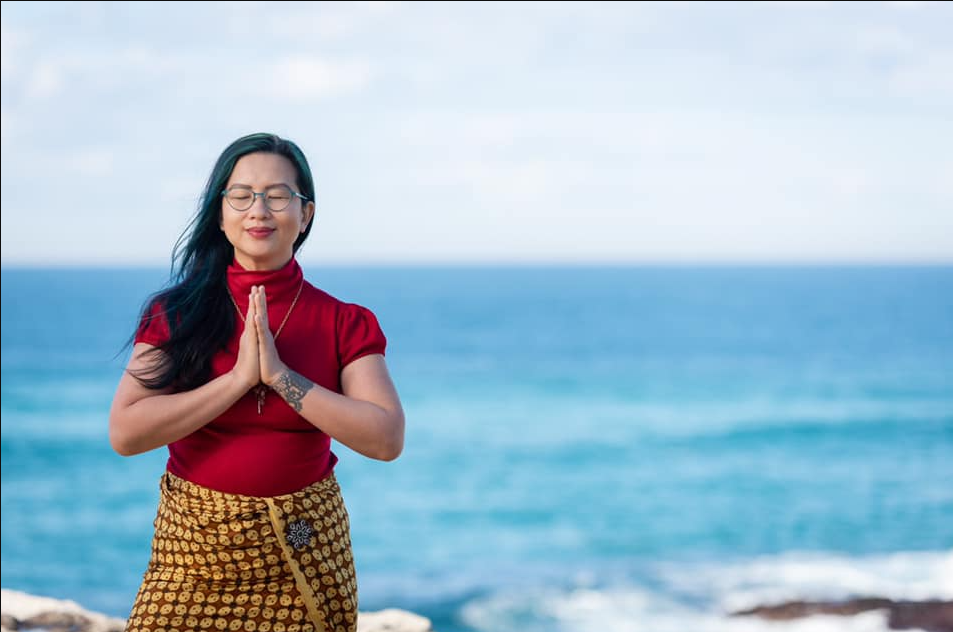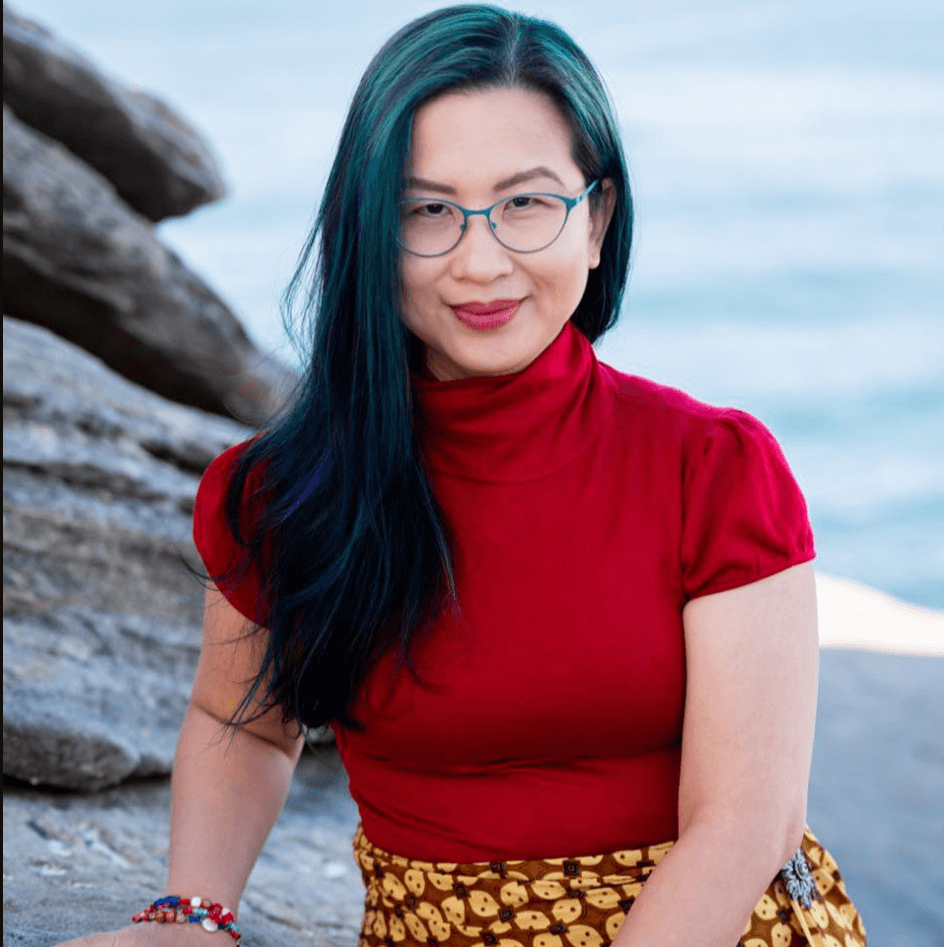 I started my healing journey by going to several self-development seminars, saw a couple of therapists, went back to college to study counselling and life coaching. Straight away I knew that I would be a coach and my niche would be in healing relationships. I have no regrets. My feelings toward my ex are NEUTRAL, and I love him unconditionally.
Navigating the dating world second time around was interesting. But I'm glad I faced it with a light-hearted approach and fun. Yes, I allowed myself to have fun!
I am now happily married to my lover & best friend (aka second husband for 13 years), blessed with 2 daughters, I have no financial debt for the first time in my adult life, almost scoring/buying our first home together. In the meantime, the universe keeps throwing me roller-coaster of life in the forms of pre & post-natal depression and the death of 4 aunties thanks to Covid-19.
Life can be very testing. I feel like I'm peeling layers of my onion. Once I conquered a challenge, understood a bit more about myself, owning my own truth, BAM! Here comes another onion layer!
I go by the principle of "go with the flow", listen to my heart and ask for help. I may be strong, but I don't have to suffer in silence. And I encourage you to do the same. There is no shame in asking for help, and don't feel guilty about it. If I who have hit several rock-bottoms can go back up, believe it that you can too. Going with the flow helps.
Now you know why I love treating stressed people, broken-hearted singles + loving and not-so-loving couples. Because I've been there, therefore I'm passionate and compassionate to help others in a similar predicament.

THE DETAILS…
WHERE: The Handmade House in North Arm Cove, New South Wales 2324

WHEN: 15th – 19th September 2021 (Wednesday – Sunday)
COST: $2,600.00 per couple (Early Bird Price – until 6th August 2021)
            *plus a little bit extra for a room with ensuite
             $3,000.00 per couple (Late Bird Price – until 14th August 2021) 
              (Payment plans available if needed)


WHAT'S INCLUDED:
– Accomodation
– Food & Beverage
– Sessions
– Designated Outdoor Group Activities
– 90-minute massage per person
– A Goodie Bag filled with goodies to support your healing journey
– Full support from Ingrid and retreat assistant throughout your stay
WHAT'S NOT INCLUDED:
– Transport to and from the venue
– Transport to and from the designated outdoor activity
– Medical support in the event of sickness
– Specific Diet and Medication Needs